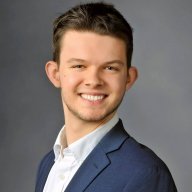 Contributor
Speedway Pass
Hello Everyone,
I need a good platform to host my courses and training materials for my business.
My target audiences include professionals and young students who want to take charge of their education without handing over their soul for a worthless degree. I will provide them the tools, skills, and habits necessary for self education along with how they can turn this knowledge into a a hobby, career, or a business.
A few pointers:
I want to offer a free four week training program to teach people the basics so they can immediately apply the knowledge and get the benefit to their life.
I want to offer upsell courses, training, programs, and potential mobile applications as time goes on.
I want a LMS or solution which is customizable, scalable, and suitable for a fastlane business.
This is a high-level view and I could talk more about it for hours, but with that said, I need to find a LMS for the courses and training I want to offer.
What are your thoughts and what solutions would you possibly recommend?
P.S - And no, I don't want to be one of the guru's which offer courses for $997 with no real value which are the same as every other one. I want to create a real 'academy' which hopefully offers massive value on a Fastlane scale.