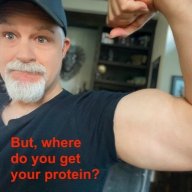 I followed the science; all I found was money.
Staff member
FASTLANE INSIDER
EPIC CONTRIBUTOR
Read Rat-Race Escape!
Read Fastlane!
Read Unscripted!
Summit Attendee
Speedway Pass
Jul 23, 2007
35,599
141,960
PLEASE VOTE ON THE BOOK TO DISCUSS.
NEW POLL EVERY MONTH.
A suggestion was made by
@Primeperiwinkle
to start a book discussion and review group about pre-selected books chosen by the forum.
This goes beyond just "Have you read this book?" or "I recommend this!" but to actually discuss a book chapter by chapter.
We actually did some of this many years ago.
I think we should give it a whirl.
So with that said, I'm asking for nominations for our FIRST book to officially review and discuss.
Once we decide, the forum will have a few weeks to purchase and read the book. We can then open the discussion. Looking at January 2019 for the first one.
So if you have a nomination, post away -- nominations not limited to business/entrepreneurship, but anything that can help our journey.
I'll select 5 nominees and then put it to a vote.
To nominate, please post:

1) Title
2) Author
3) LINK to the BOOK (Amazon or other),
4) COVER.​
For example...
Principles by Ray Dalio
Nominate away!