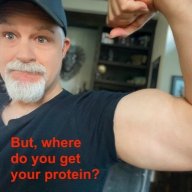 I followed the science; all I found was money.
Staff member
FASTLANE INSIDER
EPIC CONTRIBUTOR
Read Rat-Race Escape!
Read Fastlane!
Read Unscripted!
Summit Attendee
Speedway Pass
Jul 23, 2007
34,944
137,979
VOTE NOW!

Please post your nominations for the next book discussion.

Perhaps we can read something not so mainstream...

LIKE any book to upvote the nomination!
Last edited: