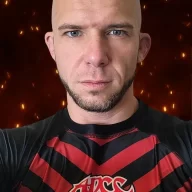 Sweeping Shadows From Dreams
FASTLANE INSIDER
EPIC CONTRIBUTOR
Read Fastlane!
Read Unscripted!
Speedway Pass
Jan 14, 2013
4,396
25,895
A quick vid to show you that, yes, there is light at the end of the tunnel, even if it doesn't seem like it right now. Tunnels are dark. They can be scary. What's on the other side is worth the journey through. Wanted to share for those dealing with anxiety or self-doubt about starting down this path. This is what my fastlane freedom looks like. Feel free to share your version too.
Or as
@Andy Black
would say, finding your why..
I hope whoever you are, whether you're already grinding or just thinking about it, I hope you'll consider how things could be and just start walking that direction. Choose to keep going when your feet get tired.