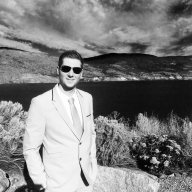 New Contributor
Read Fastlane!
User Power
Value/Post Ratio
150%
Oct 1, 2017
4
6
35
MJ DeMarco
, thank you for sharing tour wisdom and being a straight shooter!
I recently red MF and it was an eye opening... after so many frogs, I finally found a princess!
I am from Saskatchewan Canada, 29 yrs old, moved from Europe five yrs ago. Other than being involved in some network marketing BS for a few years, I haven't had any other business. Currently I am employed into the oil industry, but I am looking for knowledge and mentors about
real estate
investing. I think I came to the right place.
I am so glad that this forum exist, you really did a good job.
Cheers