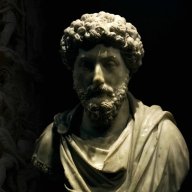 Legendary Contributor
FASTLANE INSIDER
EPIC CONTRIBUTOR
Read Fastlane!
Read Unscripted!
Summit Attendee
Speedway Pass
Congratulations, as a 19 year old it's great to hear that you started from where I am and have found success. Best of luck in your future endeavours! If you have the chance to share more it would be great to hear how things go in the next few months and whether you stick with clothing and real estate or decide to tackle other markets.
Ill update it for sure
I spent time with
@Boom
last month after meeting him at the summit and pulled a lot from our time together - probably one of the best things Ive ever done in my life.
I went all in on the clothing but also changed the direction of the brand as well and stopped dabbling thanks to
@LightHouse
. My first order from china should be here in two weeks and I will launch that on Amazon, my site, and the 3 stores that are carrying my brand.
Also should be getting a job as a loan officer to learn the process and they pay commission based on the loans you close. So with that cash influx ill be able to buy my second property in 6-8 months and ideally ill actually be able to refinance my own loan if that's allowed so I can free up the FHA loan to use on another property.