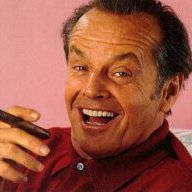 Contributor
Read Fastlane!
Read Unscripted!
Speedway Pass
Hola gentleman,
I don't want to go to much into my story without boring you guys, but I read The
Millionaire Fastlane
a couple of years ago, and I was reading through it earlier today and realized I have come quite a ways.
I read success and mindset literature everyday, I don't have a t.v., I don't party or do drugs, I work a full time job, have my own apartment and pay my own rent. I go to Toastmasters every week to make speeches (I make a couple speeches a month to avoid hogging the stage), I paid a millionaire real estate mentor six grand to mentor me for six months and I learned an incredible amount from him, only I couldn't afford him anymore. I also have a mentor from toastmasters who I meet up with once or twice a week for help with my speeches.
I visualize, have a vision board, and big goals.
Since February 2018 I have been wholesaling real estate. I know it isn't Fastlane, nor does it follow the
CENTS
outline, but it's not meant to be fast lane, merely a means to get out of my job and into real estate.
I am spending most of my free time working on this wholesaling business and am continuing on, but I just sometimes wonder what I am doing wrong? I mean there were other guys in the Real Estate Coaching program I had joined who were getting deals their first week, month, three months, and even as late as eight months. I am coming up on a year and still no dough.
I don't hang around toxic people, I don't binge watch anything, I don't party, I read and study every day and do SOMETHING for my future everyday. But sometimes I feel no different than the retards and sidewalkers I see shopping around at Wal-Mart, dressed like they just got out of bed. I am making big strides to make things happen and though I feel like a different and better man than I was last year, I feel like things aren't moving fast enough.
Has anyone ever been in this position? Any suggestions?
One thing I love about the
Fastlane Forum
is that the things I read on here have a funny way of sticking in my head. Even seemingly forgettable comments. I think I need to be on here more.
Would greatly appreciate the help.
Last edited: