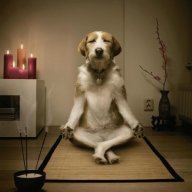 Done Dicking Around
FASTLANE INSIDER
Read Rat-Race Escape!
Read Fastlane!
Read Unscripted!
Speedway Pass
So I wanted to wait a few days for it to settle in to make a post about it. This week I sold my ecommerce business that I started back in 2007. It's been 10 years running this business that I started from scratch. I still remember my goal of making one sale a day at $50 profit and being happy if I took home $18,000 a year.

Fast forward 10 years and 3 months later... and it's sold and mostly gone.

I sold it because I started another ecommerce business in 2015 that I am much more passionate about. And passion combined with experience can really blow up a business. It took my first business 10 years to go from 0 to a million dollars a year. It took my second business 2 years to get to a million dollars a year.

I began thinking about selling the business about 2 years ago. I think once the thought gets in your head, you know it's about time. I put the business on the market in March 2017 and went through 3 serious buyers before the 4th actually closed.

What am I going to do with the money?

It's funny because if this happened 5 years ago, I know the first thing I'd be doing is getting a Ferrari. But honestly, I have no idea what I'm going to do with it. I thought about buying another business to grow my second ecommerce business. Maybe I'll get some real estate. Bitcoin? Just kidding.

The odd thing about closing is that it the money hitting the bank account didn't even matter. I was more relieved that the business was sold and seeing the inventory leave my warehouse there was a sense of closure, but not fully because I still have to provide support for 6 months.

I am more excited that I get to spend 100% of my time on my second business because if I could get it from 0 to a mil in 2 years working on it 50% of the time, I can't wait to see where it could go with me working on it 100% of the time and with a huge cash infusion to expand!
If I could bake, I'd bake you a FU cake! Sincere thanks for sharing and for all you do here.