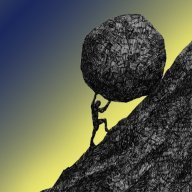 Gold Contributor
Read Fastlane!
Read Unscripted!
Speedway Pass
Jan 15, 2018
221
1,136
42
June Revenue Goal: $155,000

Actual Revenue for June: $146,409.43

Annual Revenue Goal: $1,750,000

Revenue so far: $733,025.60
Didn't hit the target this month but managed to keep up the strong sales from the previous month. June/July are generally the worst months of the year so I should see some pretty solid growth toward the end of the year. I now need to average 169,000 in sales each month for the rest of this year to hit the target so it's important that I at least stay around the 145-150 mark for the next month in order to not have that average increase too much.
What went right:
The new products stocked in previous months continued to sell well and sales stayed solid
I began shipping internationally which saw an extra 3k or so in revenue. Not an impressive figure by any means, however building up repeat international customers will be a long game and I expect sales from overseas to increase month on month
Agreed to a deal to purchase a warehouse for the business to move into next year.
My small business that started in a 3 by 3 metre spare room, officially became a company.
Finished the financials for last financial year and realised I did just over 1 million in sales.
What went wrong:
I made the decision to stop sending items on ebay in envelopes and use the same system as our website orders in order to streamline our packing process. In order to do this I started charging a small shipping fee on ebay and sales on there immediately halved (ebay loves free shipping) so that cost about 5k in the short term and potentially might cost a bit more in the long term. I'm still weighing up my options here and may simply go back to free shipping (but boost the cost of my ebay products by 10% or so) and take a small hit in profit margins in order to get the revenue and potential of long term customers back up.
I paid a guy 1k on upwork to help set up an online accounting system. He is a charted accountant and charges $65 US an hour. He seemed to know what he was doing during the interview, but as time dragged on I realised I should have simply set it all up myself as most of the work he did was pretty straight forward and it wasn't possible to integrate with shopify the way I had hoped (and someone who claimed to have done this kind of work before should have been aware of this from the outset). Anyway, lesson learned and not a major issue in the end.
Plans for July
I've been making some pretty big changes over the previous months, however in July I'll be focussing on some minor improvements here and there including:
Hiring a marketing expert to assist with the ad campaigns (I ran out of time to do this in June)
Potentially installing a new website theme as the one I'm currently using is a little dated and doesn't have a lot of the built in functionality I want like built in currency conversion.
Spending some time reviewing and improving internal processes and putting rules in place for customer engagement. Reason being that I see the business expanding pretty rapidly in the next 12 months and realistically I will need to delegate many of the tasks I'm currently performing. I'd like to be in a position to have rules and processes around almost everything we do in order to reduce the potential for human error.
Revenue goal for July: $150,000
July is a very slow month traditionally so 150k will be tough to hit but I'm hoping international sales will continue to increase and might plan a sale toward the end of the month to try and get closer to the target.