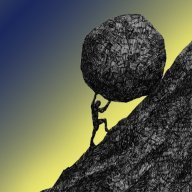 Gold Contributor
Read Fastlane!
Read Unscripted!
Speedway Pass
User Power
Value/Post Ratio
519%
Jan 15, 2018
221
1,148
43
Great update!
Wow, if your doing 195k in average month currently, then your November/December monthly sales will likely be way beyond 200k, probably closer to 250k than 200k per month.
FU money edging closer and closer.

Really inspiring thread, had to read it all over again just now.
Thumbs up!!
Thanks.
Growth seems to have slowed a little this year (to be expected at the 4 year mark) so 250k might be a stretch but it's definitely possible based on the kind of jumps around November in previous years.