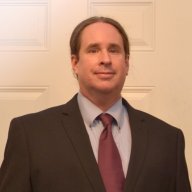 Gold Contributor
Read Fastlane!
Speedway Pass
There's a company in Germany that uses eth tech as way to provide the handshake and ledger for recharging EVs wireless from slabs in the road when stopped at traffic lights. There's other resarch under way, nano,cos, a way of storing data that avoids the need for power backup in data centres (fault tolerant massibely switchable, distributable, low power) so they can safely run on cheap intermittent

renewables

. They all use their own private version of etherum though. It's the difference between the internet and the companies private intranet.
That's a cool use. Since it's for in-house use, the unforgeable feature of a blockchain isn't that important to them, but having the shared ledger be distributed is very valuable.
I recommended you make a blog about the tech news that interests you. Suggest you add these kind of cryptocurrency articles too, as another category you could cove. I would enjoy visiting a blog that had an assortment of this kind of news, without my having to dig all over to find it.