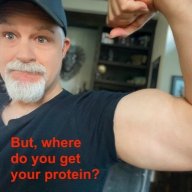 I followed the science; all I found was money.
Staff member
FASTLANE INSIDER
EPIC CONTRIBUTOR
Read Rat-Race Escape!
Read Fastlane!
Read Unscripted!
Summit Attendee
Speedway Pass
Jul 23, 2007
34,971
138,080
Hypothetical poll...
Your life depends on your decision.
Pick ONE crypto currency that will survive and then thrive. Time frame, within 5 years. Die = goes way of eToys.
Pick correctly you live.
Pick incorrectly you die.
Which do you pick?
And why?