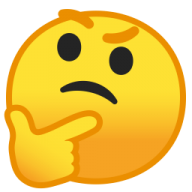 Shooting til it hits
FASTLANE INSIDER
Read Fastlane!
Speedway Pass
Hi there.
Here's a little background about me: After getting fanatically into copywrting by reading a few of Gary Halbert's books, I quit my job (while getting fired from the other for... having the other job...), I ran full force into starting an info-product business.
Long story short, a business in which I thought would take 3 months took me 2.5 years because of mistakes + learning web design, practicing copy, writing a 240 page book, learning cover design, and etc. but I finally managed to get my product out in the marketplace.
Anyways, I'm currently running tests @ 10$ a day through FB, and while it's only nearing the end of the second day, I'm a little anxious and worried about how to troubleshoot my site & funnel if I can't manage to get a decent number of sales. (mostly because I'm running out of money.)
Now I'm currently getting a pretty good amount of leads (or so I think) @ around 1.50-1.60-ish per lead, but I only managed to get one sale.
Here are my thoughts: My FB copy is getting pretty good responses so I think I'm doing okay at creating the excitement and desire... But maybe my sales are lacking because people don't really know who I am?
There's quite a lot of variables here, and there's still a lot of things I don't know in scaling a business so I'm hoping someone with the experience of breaking through this type of plateau could weigh in their thoughts.
As a side note, here are some problems I think I have, and this is what I'm planning to do to fix it:
1) I priced my product way too low for it's perceived value. (I really shouldn't have, I know, but when you're revising a book for the 8th or 9th time you start to kind of lose interest and faith in it
)
But anyways, after my one week pre-launch sale ends I'm bumping up the price to maybe 47 or 89.
2) I don't have any "about me" kind of pages besides the short one in my landing page. I think adding more background knowledge might be able to create more warmth and trust to increase sales
3) I give out 40-50 pages of free content from my book as downloadable content for my leads, perhaps it's too much and a little "too complete". I'm thinking about cutting it down to maybe 30-35 pages and leaving the last few pages as "cliff hangers". This way when they get to the end of the excerpt they feel a deep need and desire to finish what they're reading.
Hope this post isn't too long, I kind of lose track of when to stop lol.
But anyways, I'd love to hear your thoughts if you've dealt with the scenario of having leads but no sales.
(Oh and also! this is kind of a #4, but I'm also thinking about getting my friends to review the product so I can get at least 3 or 4 reviews up to create more trust... END.
)
edit: added a smiley face
2nd edit: I couldn't create this thread on chrome and had to use firefox instead, what's going on?