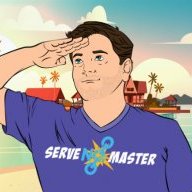 Bronze Contributor
Speedway Pass
I Can Build A Profitable Product In About A Week. I'd Like To Teach You How I Did It
​
If you're reading this post for the first time, you might not know a lot about me. My name is Jonathan Green. And man, I really love it here. I haven't been in the forum world for a long time just because there's so few people actually DOING anything besides complaining.​
Stuff like the progress journals on
INSIDERS
really let me know I'm with my people. So I'd like to share a war story about a big revelation I had in business, and then give you an opportunity to learn my #1 skill.
Sound good?
I've been making information products since way back in 2010 for some of the biggest information marketers in the world. I stayed in the background, took a percentage for products I made, and let someone else enjoy the spotlight.
But I've started changing that. I started building my own side projects that turned into my main projects. My books started exploding on Amazon and my following wanted products with only my name on them.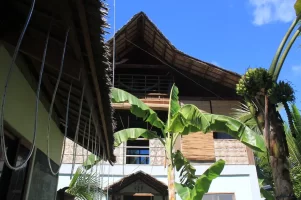 During my career as a product creator and writer, I've learned the power of owning your own assets and turning your knowledge into a product you can sell.
In the
INSIDERS
's forum, you can read how I built an entire funnel of information products here ->
https://www.thefastlaneforum.com/co...publishing-your-way-to-an-island-thread.85580
And how I leveraged that success to buy a hostel with my wife here ->
https://www.thefastlaneforum.com/community/threads/progress-running-a-hostel-in-paradise.85472
How I Developed This Business Model​
A few years ago, my wife and I visited a tropical island for a month. Back then we didn't have any kids and she wasn't my wife yet. We were just two people in paradise.
At the time, I was already doing alright online. But I was still stuck in the slow lane. Every single day I was online writing emails, hosting webinars, and actively working to bring in money. None of my revenue was passive.
And that was a big problem.
On this island, the power would go out for days at a time and the Internet was slower than dial-up when I was in high school.
There was no way we could live here. I was hemorrhaging money every single day I was offline.
My wife and I decided to move out of the slow lane and into the fast lane. We wanted to build something that would generate true passive revenue, even if I could only be online a few days a month.
I decided to start writing books to create a passive entrance into my funnel. And it's very possible that you've seen one of my books in the business bestsellers online on Amazon.

Unlike many other authors, I don't make money from my books. I take every penny from my royalties and invest it back in advertising.

While my books are on autopilot and generate passive income, they are really there just to get people into my funnel. My books are my primary source of TRAFFIC.

To build a fast lane business, I needed a passive way to bring customers into my funnel.​
I started writing books, but it was very important that I wasn't one of these guys that spent 12 years working on the Great American novel. I needed to start making money right away, I needed this to really work.
I didn't spend years researching how to earn money online. I found something that was working, I made a decision, and I made a couple of very smart choices that I think helped me become successful right away.
I picked one program with one plan and I stuck with it no matter what. I figured if I trusted that guy, and he was legit, then I didn't have to worry about doing anything except following what he was teaching.
The second thing I did was I invested in my success early and heavily. I invested in tools and training, but I kept it light and minimal. Nothing fancy or top of the line. I was willing to put in the work, and that was it.
Finally, I thought about passive income very carefully - I organized my entire business around it.
There's one thing I do better than almost anyone else, and that's bringing new products to market. Whether it's books or video courses, there's very little guesswork involved in this.
I've been building products for a long time and recently decided to start sharing my UNSTOPPABLE method. ​
I no longer have to take slow lane jobs to grow my business or fund my projects. My courses and audience take of themselves.
If you can give this a couple hours a day, you can create a high-quality information product in five days.
If you've got a little more time and focus, you can make a complete info product in a day - that's everything from your idea popping into your head, to having a real buy button online.
And again, this doesn't require a whole lot of work or a whole lot of resources. You do need to have some time in order to do this correctly and some free screen-recording software so that you can do your own training.
There are five modules. Each one's like a course all by itself.
​
MODULE ONE: BULLETPROOF RESEARCH
Find your inner expert. How to research yourself and find a competitive advantage BEFORE you put pen to paper.
The steps I take to make sure that every product we create is going to BOTH get a flood of real people interested, and make a hit.
Looking for drama? I want to show you some terrible reviews your competitors are getting, and how to take advantage.
Finding "digital infomercials" online, and breaking down every single competitor so that you KNOW for a fact that you're just as good as them - without buying anything from them, by the way!
How do you talk about something you're looking to sell? How do you make it interesting? Again, this is where good research comes in, and I'll show you how it's done.
At every step, from the outline, to the format, to the sales material, we can "reverse engineer" what others are doing… and make something even better.
MODULE TWO: PERFECT COURSE STRUCTURE
Once you have all these "beats" in the picture, how do you add the SIZZLE that makes your product fun to watch and listen to?
"Long and Short": I'll show you how to go from a handful of bulletpoints to a deep network of ideas, so that you can create your product in a day or so.
Have you thought about including bonuses to your product? There's an interesting way to do something cool that ISN'T expensive.
How to unlock your own style - and why it can be dangerous to make something you think is "professional"...
How to name your videos and modules so that you don't get mixed up, twisted around, or confused.
MODULE THREE: SPACE AGE DESIGN
How to make sure your product LOOKS elite - people will judge a book by its cover and so it's good for you to have a prestige design.
The power of perception - and the tweaks we make that will allow you to charge 37-47 instead of 7-17 dollars.
Powerpoint is the best way to record a video - but these aren't going to be the ugly slides that come with Powerpoint. I'm going to show you how to make it look amazing.
Images are another great thing to add to your product - a way to add some quick visual flair. Here's where to get professional stock photography.
Are you terrified of speaking and presenting? That's not a problem. I actually put my scripts right in front of me on the computer and read it out loud. I'll show you how I do that.
MODULE FOUR: SPECIAL DELIVERY
Now that you have all these pieces together, how do you produce your products? Here's how to make quick, awesome, jaw-dropping videos with Powerpoint.
Repurpose: how to take one product and spin it off into three or four different streams of income.
Want to save even more time? Don't like messing with PowerPoint? You can record your real face - I do it all the time, and I can make any surroundings look fun and presentable.
Getting your product online - all the "technical" stuff like uploading your videos, the download page, the buy button, and making sure the money gets in your account.
MODULE FIVE: MECHANICS OF SUCCESS
By now, you've already got everything to make a product, but now I want you to have the tools to make it perfect.
All the tools you need for creating and editing audio and video - no weird, expensive nerdy stuff involved, either.
The World Is Your Office: I don't need an elaborate setup to do this, either - here's how I create products on the go.
How to capture your screen for tutorials and other live teachings. Let people watch over your shoulder.
There are also three bonus modules, focused on video hosting, building a membership, and building the work out to a multimedia experience.
My 100% "No Fear" 30-Day Guarantee
Now, all that's amazing - and I'd feel pretty great selling those bonuses together as a product of their own. But I'm not just some guy on the Internet - I've spent my life talking to people in the real world, and I know fear is a powerful motivator.
It's hard enough to have faith in yourself. Having faith in an imperfect human's even tougher.
So, I'm going to take all of the risk out of this purchase. You've got 30 days to actually put this training to WORK. Really use the tools, really create your first product, really do something you never thought you could.
And if you haven't made your first info product…
Or if you don't think you can benefit from this new skill…
Or if you don't just like the sound of my voice - just send me an email, and I'll put every dollar you spent back in your wallet.
PS - If you don't make a decision here, you're going to be going through months of trial and error while your bills mount up. I've been there and done that, and it's not worth the risk!
See you inside.
Last edited: