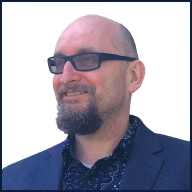 Bronze Contributor
Read Fastlane!
Read Unscripted!
Speedway Pass
I'm 48, older than many of you here. In my mind, I've got 5 to 10 years to build my Fastlane. In thinking about my strengths in the context of problems I'd like to help solve with a fastlane business, I am grateful to
@MJ DeMarco
for giving us the
CENTS
framework to help us think through our choices. The C in
CENTS
, of course, is the the law of control.
I was looking through my Facebook feed this morning, and of course, I have several pieces of content from Gary Vee. Gary may not be everyone's flavor, but he has a similar, "tell it like it is" approach to teaching business that you find in MJ's books. In this video, Gary talks about the law of Control starting at 6:15. Have a look:
It's important not to rely too heavily on any one platform to build your business. If you're building a private label brand, you shouldn't think of yourself in the Amazon FBA business, because Amazon is just a great channel right now for reaching an audience. It's not likely, but Amazon could fail, so don't build your brand solely on that platform. Build a brand and use multiple channels to get your message out.
I just started my execution thread last week. I'm in the process of choosing a market to solve problems for. I've created a
POLL
with 8 or so businesses I might pursue. The
POLL
ends on the 8th. After that, I'm going to commit to ONE, jump in the fastlane, and execute on solving problems within that context.
In terms of votes on the Poll, two business are tied, VectorVictory.com, a monthly subscription service offering unlimited, highest-quality-in-the-world vector illustration and design, including logos, for a flat fee, and a yet to be named physical product business building one-of-a-kind, custom, heirloom tables for your home or business with laser-etched tops. Right now that business is listed under Tabl.store, but I'm still working on the name.
I have two questions for you:
How does Control figure into your fastlane business?
Will you please vote in my POLL and let me know which business has the most control baked in?
Thanks!