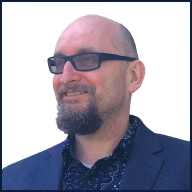 Bronze Contributor
Read Fastlane!
Read Unscripted!
Speedway Pass
Hi, I'm Dave.
This is the start of my progress thread. IT BEGINS TODAY! The last day of February 2018. I'm going to take the advice I get from this first post, make a decision, and act on it. You'll see my journey from idea to serving a thankful and happy market. I've got too many ideas, too many doubts, and too much or too little of something else. Let me know what that is when you see it. Thanks.
Sorry for the length.
I thank those of you who do read and comment.
I need a kick in the teeth, the a$$...you choose. And if you're thinking about steali...uhum...using any of the ideas below, hit me up for a partnership, licensing agreement, investment offer, you know—something—first.
Have you ever vacillated because you have too many ideas? This is my current quandary and since I'm not getting any younger, I need wisdom from those of you who have broken past the mental barriers I have yet to subdue. You'll see those barriers shortly. Have no fear.
After coming up with business ideas for the past few weeks (some of these go way back) after having just recently read TMF and Unscripted and also having had an initial burst of excitement, as you do when you read cool biz books, I've talked myself out of just about everything. What's my reason?
~~
I don't have the personal level of skill to take on any of the list items below (see TL;DR below). I don't have enough background to start a business doing X even though I'm 48 and believe I should. Wah!
~~
So I've gone back to consuming videos, books, etc., for the last few days. Vomit.
I know that I just need to start DOING / EXECUTING / BEING IN PROCESS, but I don't want to waste my time doing something that I won't commit to because of a shit belief, i.e., I shouldn't be doing this—who am I to be doing this?
Here's my selfish desire (yes, I'm going to talk about me for a minute, before I get to the market(s) I'm thinking about serving):
Ideally, I want to take 5 years to free up my time, offering something of real value to real people, get free, and then start thinking about what's next. I'd like to shoot for a 10MM exit event on July 19, 2023 when I turn 53. Ugh. I don't expect to retire sipping whatever the F*ck I would sip at that time. I expect that I would want to do the next business. I just want the next 5 years to get me free first. FYI—I'd be happy to do it in ten years.
Why is that a bad goal?
It's the idea that I could get free in the next 5 years or so that got me excited when reading The Millionaire Fastlane and then Unscripted.
I know I can't chase money to get where I want, I just want to chase something that I believe I CAN build. I'm happy to provide real value. I just don't know how I, THIS GUY, can do it, without, pausing for another 10 years to learn new skills / advance current skills first. F*ck!
At almost 50, I'm scared about opportunity cost. I don't want to invest 6 months or a year on a business and feel like I should have known at the beginning that this wasn't going to work for me. I'm asking for your insight. Those of you who have it.
So here is the list of ideas that I am pursuing after assessing my strengths and thinking about things that I might have some advantage in. (Note: I ramble on here before I get to the list) In other words, I'm not just picking a market out of thin air, much like @MJDeMarco didn't pick his limo lead generation business out of thin air. His success came somewhat out of his past work experience. I don't think this should be overlooked.
Dan Norris
created WPCurve out of his website design business as did MJ DeMarco, in part, as well.
Gary Vee
started Vayner Media out of his experience using social media to sell wine.
My experience has been more like MJ Demarco's early journey, flitting around doing Amway and 5 other MLM things, among a series of pure jobs, except I still haven't figured it out. He got his shit together in his mid-thirties. I'm almost 50.
I've bounced from telemarketing for Circuit City in my twenties to racking up over $350,000 in student debt (I know, right? FTE anyone?) because I thought I wanted to be a chiropractor and then shifted to multimedia, getting an MFA in Web Design and New Media, but I still haven't designed my first "real" website or app. Sure I've done some shit HTML, CSS, Javascript stuff and I know quite a bit about those subjects, but in piece meal. I teach this stuff as a part-time adjunct professor (I teach because I can't, haven't, or won't do. This needs to change). Teaching is an honorable profession, but it's a job for me—a great job—I'll grant you that, but as a part-timer without tenure, or as I believe, a chance at tenure, it's very precarious. If enrollment goes to shit next semester, I could be homeless. And besides, I don't want to teach at a college or university. I'd rather do it as an entrepreneur, but to do that I'd have to build up my skill a lot higher and I don't feel that teaching on Udemy, etc. is a Fastlane opportunity. Now, starting a Udemy-type company has that kind of promise, but I'd need to find the value skew in that area. Maybe finding that value skew is what I should be looking for instead of writing this whiny-a$$ post.
Between Circuit City and now, I've sold 3 apartment buildings for Marcus & Millichap (an area that I'm considering getting back into, but now as an investor and educator--although, again, I only spent a year and half working there, so I'm not sure apartment investing is something I can teach without first owning 24 units), worked for a direct mail marketing company and a hundred other smaller things where I quit. I've taught now for the past 10 years. I'm a mediocre teacher, mostly because I feel a fraud. I don't feel like I have the right to teach these kids multimedia because I believe I should come from years of experience in the industry. I just don't have it. I've learned a lot through having to teach and I'm a better teacher for it, but to develop the skill that I need to feel like I should teach these kids, takes time, and this is part of my motivation to get free. If I were free in the next five years, I'd likely devote some of that time to perfecting skills. Why don't I spend my off hours perfecting those skills now? I do.
I'd just rather spend that time getting free by building a Fastlane business first.
Again, it's opportunity cost. When you're my age, you start to see the end a bit more clearly. Don't get me wrong, I know I'm not exactly old yet, but at 48, I can see that I have no retirement and I absolutely loathe the idea of having to rely on my kids.
Now on to the list of businesses. I list them all as domain names (yes, I own them), because I'll need a website at the very least:
TL;DR
Current List of Opportunities I'm Trying To Choose To Focus On (Monogamously)
VectorVictory.com



Inspired by Design Pickle which charges a flat fee for design services and hires a team of designers in the Philippines to do the design work. It's a B2B subscription model where businesses pay $370 per month for unlimited design services. The one thing they explicitly state that they don't do is complex illustrations or logos.


So the not-doing-of-the-complex-illustrations-or-logos is where I see the value skew. VectorVictory.com will design your vector illustration art including logos for a flat $500 per month, because a vector is worth a thousand pictures. I farm out the work to expert artists, not necessarily in the Philippines, and pay them $300 per month per client. They can take as many clients as they can reasonably serve. I'll have to figure out what "reasonable" means in that regard.


Why is this a good fit for me? I know how to do vector art. I'm not good enough to do it for $500 per month, at least not fast. That being said, I have considered just taking on my first customer to see how it goes. Maybe I do it for free, although Dan Norris would frown on that. LOL. But it's never going to scale unless I have other artists anyway.


Why is custom vector art worth $500 per month? Because clipart and most stock art is shit. Custom work is pricey, but a consistent paycheck for an artist is a good thing, so there may be an arbitrage in there. Vector art is scalable, as in you can make it as big or small as you want without losing resolution. Vectors simplify communication. Vectors form the basis of most user interface elements and explainer videos among many other things.


If you're only paying $500 per month and could get an unlimited supply of icons, t-shirt designs, logos, UI elements, could you start a t-shirt empire, may unlimited apps with great design components? Could you build a strong private label business with great private labels? Yes you could. If I had $500 per month to pay a skilled vector artist, I'd be able to sell all kinds of shit that relies on good art. Maybe that's what I should do instead of VectoryVictory.com. Haha!


AptOffers.com



As I stated above, I sold apartments in my early thirties for Marcus & Millichap. I sold 3 apartment buildings and made somewhere around $60,000 in commissions. I found an investor who became a kind of mentor and I tried to get him to sell me one of his properties near the University of North Texas in Denton, Texas. I didn't have the cash, so I thought he'd help me in a creative way. He just wouldn't do it, which pissed me off and then I burned bridges. Bad move on my part. Anyway, in 2015, I almost put an apartment deal together with Michael Blank at TheMichaelBlank.com, but then it fell through. I think it fell through because I showed my pricing analysis to the dentist owner, and when he saw the valuation, I think he wanted to keep it. I showed my cards. Bad move. I became disenchanted and spooked and quit. I'm considering refocusing on that, getting back into Michael Blank's group (you should check it out) and build an app to help me not show my hand, while communicating value to brokers, sellers, investors, etc. Then I can work on buying my first 24 unit apartment property (that's my arbitrary goal) and sell the AptOffers.com web app as a tool.


What does the tool do?



The tool takes in all the data about an apartment property and spits out:



A one page investment proposal which will work to make the sale to the seller of the property and to potential investors


A multi-page pro-forma document with all the details including pictures for everyone who needs to dig in to the financials deeper.


An online / smart phone system which speeds up the negotiation process from



Non-disclosure agreement to


Letter of Intent to


Purchase Agreement to


Due Diligence checklist, etc.


Signatures are electronic and can be done on your phone. You'll even have a saved signature.


It's all specific to apartment investing and deals only with those problems. It builds credibility for you, the investor, because the templates are all professionally designed and worded. You look smart also, because the system forces you to get all the numbers together.


There's more to be figured out, but that's process.


LaunchShit.com



Okay, so I had this idea before I came to this forum, and since this idea would be direct competition to this forum, I'm a bit reluctant to go into it. Nevertheless...


Also, the idea was inspired by everyone being free these days with words like shit and F*ck, etc. All the best business books are doing it! LOL.


I read Dan Norris' 7 Day Startup and thought the idea of launching in 7 days was a good idea.


Launcshit.com -- Give a shit. Get shit. DONE!


Launchshit.com is an online community where you get the help you need building your launch idea by giving to the community, not unlike the reputation dollars here, except you trade a type of cryptocurrency which is only valid on the site––Shit! You trade shit emojis like the one below.




You pay a monthly membership fee to turn off ads and you also GET SHIT! The shit is money. You can trade it back in for real dollars. So you can give shit to people—which is a good thing.


You want to get on the "shit list" because that means you're giving more than others.


You give shit to others who help you.


You give shit to others who you want to support because you want to help them launch.


Giving and helping is the core idea, but within a specialized community of people who are trying to give innovation to the world. Who better to support right?


The person who gives the most shit in a given period is THE SHIT!


@MJDeMarco, if you like this idea, and you might just think it's SHIT , I'd love to start this with you. 60 you / 40 me.


Sayve.me



I'm lazy. I want to talk to my phone as it sits next to me on my passenger seat as I'm driving to work because I got inspired to save another $5 toward my investment account.


Like Siri, you talk out loud saying "Save Me" and the app will listen, take the amount you give it, then ask for confirmation before putting that amount directly into the account you choose. The app could even ask which account or you could assign a default account.


FaceValue.store



An online store which using the Presidents of the United States as Caricatured Mascots. Each President represents a bill--$1, $2, $5, $10, Etc. In the store, you shop by face value amounts. Tax is included, so you check out with even amounts. There could also be a facevalue.store subscription box which ships surprise products to you based on the presidents you choose.


Gift wrapping is free for Grants and Benjamins, if you want it.


WFPbase.com



I switched to a whole food plant based diet about a year ago. I sometimes succeed at it.


WFPbase.com plays on the whole food plant "based" concept and is a store or service which maximizes your nutrition. It's not about weight loss, although that would be a natural side effect. The problem with this idea is getting fresh veggies to people in way that bypasses the one organ in their body which doesn't want them -- the tongue. So I think the tongue will be an anti-mascot, sort of a villain


I don't want to go the meal in a box route. That's being done.


I like Dr. Greger's (Book: How Not To Die) Daily Dozen and Dr. Fuhrman's (Book: Eat to Live) GBOMBS (greens, beans, onions, mushrooms, berries, seeds)



Both of these lists of food you should eat form the "base" of what you should eat everyday.


I'd like WFPbase.com to help you cover your nutritional "bases."


DrinkSteve.com



Stevia (a sugar free herb substitute) drink with a comedy angle. Brand a drink based on the top STEVE comedians in the world who are still alive :


"Drink Steve and Taste Funny"

Hygenie.club



A monthly subscription box for each part of your body that needs hygiene. The genie idea is just a brand, so I'd have a genie for a mascot and there'd be some gimick about how you get three wishes. Maybe you can choose three surprise items in your box(es) per month and the rest you get to choose on the website, since it seems that people may be tiring of the surprise angle.


Tabl.store



My son an I built some tables from lumber, and using a KREG jig, a drill, and a miter saw. We sold it for $450 after spending around $150 on the lumber. Of course this doesn't include the equipment. We were then commissioned to build a kitchen nook set for another family. We sold that set for $850 after about $250 in lumber etc. So we actually made money!


Make these tables en masse and ship them all over the planet if possible.


Add a custom angle by using a CNC router and or a laser cutter and add custom/personalized typographic elements to the table top.


Make the table tops charging surfaces so when you place your devices on the table, they charge.


Include usb ports built into the table.


Stikits.club



Sticker | Patch | Button | Pin | Magnet | Card | Ticket Subscription Box



A printed ticket for a special exclusive event



Can be a coupon for something extra special


Some tickets are special, rare tickets. Like cruise tickets or Disneyland Tickets or Katy Perry Concert Tickets


This could be a side service of vectorvictory.com


Digital Stickers such as messenger stickers can be included as free app downloads.


Have businesses pay for the sticker designs in exchange for putting a "ticket" (a branding / advertisement moment for them) which is to a special event, that something people who like to buy stickers, patches, etc. would want to go to.


This is somewhat within my wheelhouse because I have some capacity at vector art design, so I could make my first set of 25 to 50 boxes myself and just give them away or sell them to get the ball rolling.


Good To Go



This is an alternative to or addition to WFPbase.com wherein this is a drive through fast food restaurant which serves up only whole food plant based cuisine, primarily the 4 esses -- Sandwiches, Soups, Salads, Stir-Frys.


This is a brick and mortar, drive-through-only concept based on health with convenience. Your health on demand.


I'd have iterate this across the country for scale.


I don't have the startup cash for something like this, but I suppose I could try to get it. Any takers?

There you have it. Ideas.
Ideas are shit. I agree with MJ that execution is everything. Go ahead, ream me a new one. I suppose you could say that I could pick any one of these, but I'd like to get some insight from savvy folks who might help me think differently. As you can see, I can ideate all day long. It's the choosing and sticking with the choice that is hard for me. The risk I'm trying to mitigate is the threat of switching to one of these other ideas when the road gets hard.