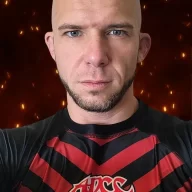 Sweeping Shadows From Dreams
FASTLANE INSIDER
EPIC CONTRIBUTOR
Read Fastlane!
Read Unscripted!
Speedway Pass
Jan 14, 2013
4,702
27,018
PRICING MODELS MASTER THREAD
​
I searched for a list like this the other day. Google returned a scattered mix of results. Didn't find one here either. So I thought it might be useful to list different pricing models into a single place.
Please Note:
There are other threads for pricing strategy and Psychology. Like
this one
,
this one
, and
this one
. This thread is
NOT
that. This thread is for
pricing models
. Share your best or most creative ideas. Here are some to start:
Hourly
Customer pays by the hour for the work you do.
($100 per hour)
Upfront Pre-Service
Customer pays a fixed price up front before receiving the product or service.
($1 for Starbucks Latte)
Upfront Post-Service
Customer knows price, but does not pay until they have received the product or service.
($1,000 if we win your case)
50/50
Customer pays an amount upfront and another amount after job is completed.
($500 to start and $500 upon completion)
Estimation
Business provides cost estimation subject to change based on the actual work completed.
(Estimation $100 but $150 of work was required so total is $150)
Value-Based
Business decides what it's worth to do a job based on the value they provide.
($10,000 to have ME solve this problem for you)
Subscription
Customer pays a set amount each day, week, month, year etc.
(Netflix costs $8.99 per month)
Commission
Customer pays a set amount based on the total price of a product or service.
(Total sales 10,000 with 20% commission = $2,000)
License
Customer pays a fixed amount to purchase a license to use/reuse a product.
($70 to buy an individual license. $100 to buy a developer license)
Pay Per Lead
Customer pays for each lead they receive whether they close the sale or not.
($100 for 10 confirmed leads)
Pay Per Use
Customer pays each time they use a product or service.
($0.10 per search)
Per Users
Customer pays based on the number of users for their account.
($100 for every 1000 email subscribers)
Revenue Share
Business shares a percentage of revenue with you in exchange for a product or service.
(If they make a $100 sale, you might get $50 of that if it's 50/50 split)
Freemium
Customer pays nothing for initial service with hopes they'll buy other stuff later on.
(In Fortnite the game is free, but upgrades cost money.)
Per Click
Business pays each time a potential customer clicks a specific link.
($0.10 per click)
Per Word
A set amount per word typed.
($0.10 per word)
Per Page
A fixed amount per written page.
($100 per page)
Per Email
A fixed amount per written email.
($100 per email)
Word Retainer
A fixed amount of cost for up to a fixed amount of words.
($1000 for up to 10,000 words)
Monthly Retainer
A fixed amount of cost for ongoing services monthly.
($1000 per month)
Milestone
Customer pays at set intervals (milestones) of a project.
($50 now, $50 at phase 2, and $50 at completion)
Payment Plan
Customer accepts an up front cost but extends it over a set number of installments often with interest or added cost.
(Price = $2500 or just 3 monthly installments of $1000 [20% increase])
Consider this a jumping off point for the topic. I've overlooked many ideas (that's why I was searching in the first place), so feel free to add your own. Especially unique, creative, disruptive, or innovative concepts, or even just traditional models that still work really well.
Conversation Questions:
What pricing models have you seen or used?
What industry did they work well for?
What other industries could they apply to?
Also feel free to expand on any of the models listed above. For instance, I listed "subscription" but there are many variations of subscription models. How would you use this or others to gain a competitive advantage in your market?