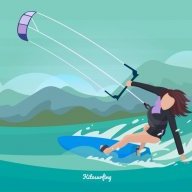 Bronze Contributor
Read Fastlane!
Read Unscripted!
Speedway Pass
This work well in normal economic conditions.

It does not work in recession, inflation, etc., because people do not have enough money to buy what they want and spend first on what they need.
I agree, although, it is also important to focus on willingness to buy. There are many things people need but they still do not want to pay for them, (we humans are irrational creatures), or sometimes they don't even realize they actually need them.