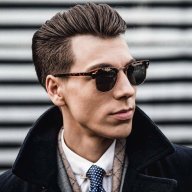 New Contributor
Read Fastlane!
Read Unscripted!
User Power
Value/Post Ratio
42%
Jan 15, 2018
12
5
27
Hi to all the forum members!
I quickly wanted to share my story and ask for advice on my mindset & thinking.
I'm a social media influencer with many thousands of followers throughout my channels.
This is what I do for a few years now and since a few months as a business/job.
I collaborate with big brands to help them marketing-wise and drive customers to their shops.
I do this with pictures of me and my style.
The payment is awesome, I close multiple thousand € deals but it's not passive in any form.
The more I earn the more I have to work as it's my name that is branded on here.
I'm also investing a lot of money into Etf's and stuff which works well so far.
A typical slowlane isn't it?
My question now is if I start to build a shop and sell my own products through my influence, does that turn my brand into a fastlane?

The fact is that Need is fulfilled, Entry isn't but I can lever that with extraordinary what I currently do, Control is violated as I work with Social Media channels, if somehow they are turned down my business drives no money anymore. Speed is great as it's an internet-based business and reaches people internationally. Time whatsoever is violated because I can't remove myself from the business under current conditions as my face is the money source.

What are your thoughts, advice or tips for me?