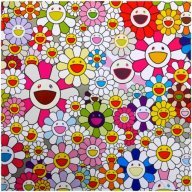 Contributor
Read Fastlane!
Read Unscripted!
User Power
Value/Post Ratio
285%
May 12, 2018
33
94
Backstory: My parents are both slowlane and they are very traditional. I, however, have big ambitions and want to be in the fastlane. They both support school and college immensely. They both love the thought of getting a job and they want me to get a job as well. Here recently, I bought my dad
Unscripted
and
TMF
, so hopefully, he doesn't get too triggered.
How exactly do I get them to accept my fastlane ideas?
They both really hate me making "risky" moves and they want me to get a job. I really want my business to pop off and make a lot of money and just let the money talk for itself, but it's not, yet. They don't think I can make real money online and they are really behind their age if you ask me. I really don't know how to talk to them because they are so insular.
My dad, however, actually considers the ideas but my mom says no. (My mom speaks louder than my dad when it comes to decision making).
A little more detail about my story is, I've had my business for a little over a year and everything has gone well, but I recently have been thinking about investing a good deal of money in it (I know it will pay itself off). The only way I can invest is through my parents' payment methods and they really don't want me to do it. It took enough to even get
INSIDERS
!
I'm kind of stuck right now so I will take any advice for you fellow fastlaners out there. Thank you all!