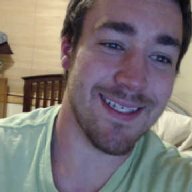 Bronze Contributor
Speedway Pass
I've Read UNSCRIPTED
Read Millionaire Fastlane
Jun 5, 2014
349
349
186
29
There is a much better way than blogging.

I think most of us want passive income and

traffic, right?

Is blogging passive?

No!

Because you have to write those blog posts. But I don't

want to write everyday or twice a week. I don't even

want to write once a month!

And I don't

Because when you write articles that are going to
be relevant and fresh even 10 years later, then
THAT IS the way to get passive traffic and passive
income.

The last blog post that I wrote was 3 years ago. I have

approx. 35 articles which I wrote 3 years ago.

And they bring about 160,000 unique visitors per month.

Yeah, 35 articles=160,000 unique visitors (my website has

a total of 70 pages approx.)

And I haven't written any new articles in the last 3 years.

And they still bring in traffic.

Even 10 years after those articles will be valuable and
fresh. And Google knows this. As years pass by, those
articles get more and more traffic.

So "you need fresh content, you have to write 100 posts

per day" is not 100% true.

And blogging is a bad idea, because you have to

actually write stuff on a regular basis.

I don't want to write stuff on a regular basis. It's HARD WORK.

I don't like hard work.

I want to write a few articles, and then I want them to

bring a ton of traffic and I don't want to write anymore.

So, in order to do that, all you have to do is do a really

really really good keyword research about evergreen

topics and then write those evergreen articles and

create a GREAT PRODUCT and then maintain the

system.

And do whatever you want after that. Create

other products, or go travel or get out of the

house, go to a club, and meet new people

using this line:

"Hey guys, I'm stupid, wanna be my friend?

"

Yeah, I actually used to do this, and it works.

Anyway, what I'm trying to say is this:

You don't have to write lots of blog posts, you

can find the evergreen keywords and then

write articles that are going to be fresh

15 years from now.

So now, you won't have to write regularly.

But you have to do a really good keyword

research. And be smart when writing

articles.

You shouldn't write about a topic that will
be out of date a few years later.
I had to look up what evergreen topics are haha. But good post. Would you suggest writing your posts in your own words/ format and then paying someone to edit it for SEO?