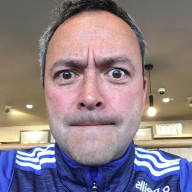 Pick a direction. Get started. Keep going.
Staff member
FASTLANE INSIDER
EPIC CONTRIBUTOR
Read Fastlane!
Speedway Pass
May 20, 2014
13,265
51,240
AndyTalks with @srtricky about "Give them what they want. Sell them what they need."
Growing a Done-For-You Service by Giving Away Free Content.
Ricky PM'd me asking to be coached in Lead Generation. I said I provided a done-for-you service and don't do coaching.
Ricky wouldn't take no for an answer and I'm glad he didn't.
Here's the first half of our first call where we discuss why I am going to coach Ricky, and how I'll use that to grow my done-for-you service.
I think Ricky was the one doing the coaching in this call. Thank you
@srtricky
.
Last edited: