Dad, husband, entrepreneur.
Staff member
EPIC CONTRIBUTOR
FASTLANE INSIDER
Read Millionaire Fastlane
Speedway Pass
May 20, 2014
10,887
44,227
4,306
I just saw this posted on Facebook. See... FB does have some uses!
Anyone have any other good examples of survivor bias?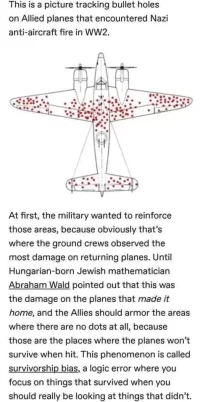 Don't like ads? Remove them while supporting the forum. Subscribe.