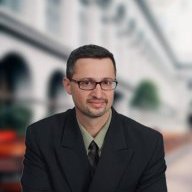 Silver Contributor
Speedway Pass
User Power
Value/Post Ratio
171%
Sep 8, 2015
336
573
48
So we put an offer in on an apartment community. There were 23 offers. 7 made it into highest and best.
Our offer was $300,000 than broker's original guidance. It was also higher than his guidance during our site visit when it was clear that there'd be a lot of interest. We went $100,000 EMD. $50,000 hard on day 1. $50,000 hard in 30 days at the end of DD. In short - this was a strong offer. Especially considering that this is a totally destabilized asset, down units, and all...not turn key at all. $2.5 MM rehab.
This was 4 days ago, and I am still waiting to hear.
Here's the thing, guys - I am totally bullish on multifamily. But so, it seems, everyone else. Everyone is offering. Where are you at?
@JScott
?