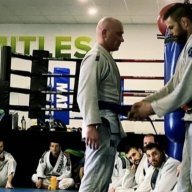 I Will Not Stop!
EPIC CONTRIBUTOR
Read Fastlane!
Read Unscripted!
Speedway Pass
User Power
Value/Post Ratio
228%
Jun 12, 2018
2,598
5,936
Hi everyone, how are we all going today?
A bit of context on where I am at with this channel, and how I got here.
I was doing video editing some time ago for a large YouTube channel in the Finance News Niche. The Channel is quite large and last time I checked has 200,000 subscribers at time of writing. I still have a relationship with the guy who runs the channel, and we chat quite often.
Long story short:
It was a good time for money trade in the beginning for me, things changed, his direction changed, and it wasn't worth it for me anymore.
I couldn't/wasn't all that committed
in attempting to gain more clients, as to be honest I kind of hate editing anyway. I would prefer to do it for myself If I am going to do it at all. But I learned some things while doing the work.
If I do need cash desperately, that door is always open for me to return which is nice. I just have
zero desire
to do things that aren't working for me, or in my best interests, and it doesn't serve a purpose for me at the
moment.

I haven't posted in a while, but thought I would share my little youtube endeavour with you guys and girls as it's been a while!
I have been a big fan of Mixed Martial Arts for a number of years now, and have also trained myself for many years now also.
I consume MMA related content on Youtube myself, and thought....
Why not try to grow my own channel on the platform aswell?
I at least have some experience editing videos, I haven't talked on camera in a while showing my face, but it shouldn't take me that long to get used to it again? as you could expect, it started rough people, real rough lol.
View: https://www.youtube.com/watch?v=OScJJqv_e_4&t=65s
Funny how at the time I thought it wasn't that bad! As you can see the lighting and video quality isn't exactly great. But I pushed on.
One week later I released this, and several other videos in-between:
I had seen some improvements by this point, but kept note of when I made dumb facial expressions, Poor editing choices etc.
View: https://www.youtube.com/watch?v=2Z08EbLOKVE&t=30s
This video below is where I Put a bit more effort into the video editing. But what's funny is, I don't think it's making that much of a difference at this point in time in regards to viewer retention. Or if it is, I certainly can't tell.
View: https://www.youtube.com/watch?v=cCyA6As2J18&t=18s
All I am doing right now is trying to improve one thing every video
, and I have put more out after the one above aswell, just trying different things than before. It can still be a bit clunky at times as i'm trying new things that I haven't done before with editing and filming. But that's alright as I am actually having fun with this.
I am creating what I believe is Search optimized content at the minute, aswell as a bit of copying what other big channels have done in certain instances.
I am still thinking of a way that can make my channel stand out compared to others in this niche. I have a notepad of some of the other channels in this niche that do quite well in regards to talking head videos, what I can realistically compete with them on right now, or do better, and things I can't.
Some large channels I think absolutely suck aswell, and if they can do it and get big, I am sure with enough time I can aswell.
I guess they have found the people that think they don't suck?
Any advice or brutal honesty is appreciated, as I am looking to make improvements all the time. I will keep making the content until i get sick of youtube and no longer enjoy making the videos. I think that will take a long time however.
I think that's because of the passion I have for the sport, the knowledge I have of Mixed Martial Arts also comes into play, and the fact I love talking crap about it.
I think it's important for youtube to create content you care about as people will be able to see through it if you are doing it for the wrong reasons, and you won't stick with it if you have no viewers either. Well, I wouldn't.
But we will see what happens, either this goes somewhere or the thread dies.
Lets find out together.
Thanks for reading.
Last edited: