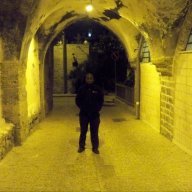 Gold Contributor
Read Fastlane!
Read Unscripted!
Speedway Pass
Starting my 2nd podcast, where I will be interviewing Software Entrepreneurs only this time around...
I've been lucky enough to land a marketer that has PERSONALLY done $70 million in sales and $100M+ raised for charity over the life of his career
(including Enterprise level apps for companies like McDonalds, Starbucks, etc)
Such an interesting guy, and he does things REALLY unconventionally... I learn something new in every conversation.
If you were had the opportunity to sit down with a guy who has done $70M in sales, what would you want to ask him?
Btw, to provide some context....
During my first go around with podcasts, my show was consistently ranked in the Top 50 or 100 Business podcasts in iTunes and I was lucky enough to have great conversations with people like Tom Bilyeu, the founder of Billion $ company Quest Nutrition and others of similar calibre.
Chose to wind it down for a number of reasons, but I'm getting back in the game.
This time I am limiting the scope to Software Entrepreneurs (Apps, SAAS, etc) because that is where I would like to gain Mastery, and it fits in well with my business.
...wish I could also interview
my friend I mentioned in the the other post
, but he would never go for it
Btw, if any of you are successful software entrepreneurs of any kind, and would like to be share your story with a large audience, please reach out, whether public or private
Last edited: