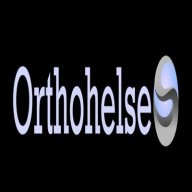 plutocrat-in-training
FASTLANE INSIDER
Read Rat-Race Escape!
Read Fastlane!
Read Unscripted!
Summit Attendee
Speedway Pass
This is a new thread I am shedding light and expertise on for you all to benefit from. I hope some of the principles can be applied to your innovations, thoughts, ideas etc. Within the realms of commercialization, design, planning, control and organization are all simultaneously embedded as part of the process in making your product(s) come to fruition.
Design for manufacturability
(DFM) is the process of
proactively
designing products to (1) optimize all the manufacturing functions: fabrication, assembly, test, procurement, shipping, delivery, service, and repair, and (2) assure the best cost, quality, reliability, regulatory compliance, safety, time-to-market, and customer satisfaction.
Concurrent Engineering
is the practice of concurrently developing products
and
their manufacturing processes.
If
existing
processes are to be utilized, then the product must be design for these processes.
If
new
processes are to be utilized, then the product
and
the process must be developed
concurrently.
Design for Manufacturability
and
Concurrent Engineering
are proven design methodologies that work for any size company. Early consideration of manufacturing issues shortens product development time, minimizes development cost, and ensures a smooth transition into production for quick time to market. These techniques can be used to
commercialize prototypes and research.
HOW TO DEVELOP COMMERCIALIZED PRODUCTS BY DESIGN
The ideal way to commercialize products and production systems would be to design them "right the first time" for the most optimal manufacturability, cost, quality, time,
as well as
functionality. Commercialization of research should include with following:
• valuable resources and time should be focused on the identified "mainstays"
• everything else can then be optimized for manufacturability, quality, reliability, part availability, and fast ramps to stable production.
• and much of that can be procured off-the-shelf, thus freeing more resources to focus on the "mainstays"/cash cows
ONE OF THE BIGGEST MISCONCEPTIONS IS HOW FEW STARTUPS/NEW PRODUCT DEVELOPERS/CREATORS ANALYZE INITIAL COSTING OF THEIR VENTURES.
For this the firm/individual etc must,
•
Quantify Total Cost

.
The more important cost is, the more important it is to measure it properly. For ambitious cost goals, cost measurements
absolutely must quantify all costs
that contribute to the selling price. Until company-wide total cost measurements are implemented, the design team needs to make cost decisions on the basis of
total cost thinking,
or for important decisions, manually gather all the costs. Since a large portion of cost savings will be in
overhead
, the costing
must
ensure that new products are not burdened with the averaged overhead charges of
other
products, but only the specific overhead charges that are appropriate for the innovative product.
COST DRIVERS
In any change process, there is always some "low-hanging fruit" – those opportunities to show significant gains without expending a great deal of effort. Agents of change should always look for these opportunities as success in these high-leverage areas can generate interest and support for more ambitious efforts. They also provide a good way to get the change process started in cases where there is a lack of widespread support.
In implementing activity-based costing, low-hanging fruit can often be found by identifying and measuring the cost of the organization's major cost drivers. Cost drivers are defined as the root causes of a cost – the things that "drive" costs. Associating costs with their drivers makes cost information more accurate and relevant and encourages behavior to lower or eliminate costs.
The cost of major cost drivers can usually be found "lumped together" with the costs from a wide variety of other, unrelated cost drivers in a single pool of costs known as overhead. This pool of overhead contains all costs that cannot be defined as either direct material or direct labor. They are blended together like peanut butter, incorrectly treated as a homogeneous pool of costs, and, like peanut butter, spread around to products and customers, usually using direct labor as a knife.
This overhead pool is almost always greater that the direct labor it follows and is often greater than the direct material portion of a company's costs. It contains costs that relate to some of the company's most important cost drivers. Without being linked to their causes, however, these costs are very difficult to understand and manage. For example, overhead pools usually contain the cost of activities related to:
-Engineering Change Orders
-Purchasing, receiving, testing, and storing raw materials and purchased components
-Quality, scrap, rework, and other non-value-adding activities
-Moving and storing in-process inventory
-Setting up or changing over equipment
-Handling and storage of finished goods
-Picking and shipping releases and orders
Yet few companies know the cost of an ECO, the "material overhead" related to the various types of direct items they purchase, the cost of an in-process move, the cost of setting up or changing over a piece of equipment, or the cost of post-manufacturing work (like storage and fulfillment) required to meet the demands of its various customers.
The key is to identify the major cost drivers and then develop the best estimates practical to measure the costs related to the driver and quantify the driver itself.
Although accountants might not be able to identify an organization's cost drivers, they should be intuitively obvious to the company's experienced managers once they understand the concept. Of the short list of seven drivers noted above, at least one should be a significant issue at any manager's manufacturing firm. By selecting the one that appears most significant and estimating "the numbers," insights should be gained that can significantly impact the company's thinking.
Once the connection is made between costs and their drivers, managers will be able to see the linkage between the characteristics and behavior of a product or customer and its total cost to the organization. This includes the impact of:
-Volume: high volume or low volume
-Degree of customization: standard or custom
-Part standardization: approved or preferred
-Part destination: production parts or spare parts for products that are out of production
-Distribution costs: direct or through channels
-Product age: launching or stabilized or aging (experiencing processing incompatibilities with -newer products and/or availability challenges for parts and raw materials)
-Market niches: commercial, OEM, military, medical, or nuclear (different markets have varying demands for quality, paperwork, proposals, reports, certifications, traceability, etc.).