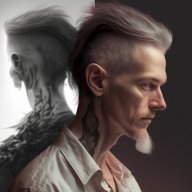 Silver Contributor
FASTLANE INSIDER
Read Rat-Race Escape!
Read Fastlane!
Read Unscripted!
Speedway Pass
User Power
Value/Post Ratio
112%
Aug 27, 2018
580
647
42
Not so sure about the utility of this thinking exercise.
Gonna summarize the the big one as:
I am a hardship case that has too many intertwined issues which can't be solved one after the other
Seems like the boxes I see are rock solid and all the poking, prodding, and questioning I have done has only reaffirmed the fear that I can't do anything about ... anything.