Never give up
EPIC CONTRIBUTOR
FASTLANE INSIDER
Read Millionaire Fastlane
I've Read UNSCRIPTED
Speedway Pass
May 1, 2011
4,205
21,076
4,304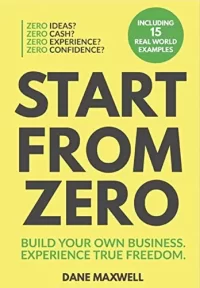 Some interesting mindset stuff plus a different way to do business:
Not only do you not need to be the expert. You don't want to be. Being an expert can often hurt your chances of success because it automatically focuses you on details that don't move a business forward. Experts don't usually make great entrepreneurs, yet most of them try to be one.
Fast forward to the present day, and I have a zero-hour work week with a fully self-managed business from which I collect passive distributions. The business has a CEO, it grows without me, and I collect 25% of the profits. It does over two million dollars per year in revenue with a wonderful margin for me. A few people have offered me $6,000,000 for the business, but I have declined.
Don't like ads? Remove them while supporting the forum. Subscribe.