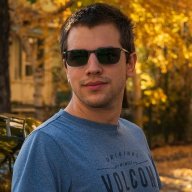 Go all in.
Read Fastlane!
Read Unscripted!
Speedway Pass
I think this heavily depends on the industry you're in.

A while ago I bought a "premium" version of an audiobook player on my phone because the free version was great and they didn't lock necessary features behind a paywall.

Same thing with the course

@Andy Black

made that I wrote in his thread.

If he gave so much free value, how good is the stuff he's charging for? Only one way to find out.
I completely agree. Some kinds of business will definitely benefit more from giving value. I'm especially thinking of markets flooded with offers that cannot really distinguish themselves to the eyes of the customers. Free cellphones apps are pretty much the only way to get your developer firm and paid application known... it's pretty much a sales funnel by itself. If the free app is great, people who can afford it will eventually purchase the paid one if they like it. And your name will now be out there.
This is a different kind of "give value" since the free apps usually contain ads or premium currency, but the main content is still available, free of charge, to the users.
Andy is a great example. I didn't know him 3 days ago. Here I am first thing in the morning, doing AdWords search terms and keywords planning, thanks to him. His paid content must not only be gold, it must be platinum with sparkles !