Any colour, as long as it's red.
Staff member
EPIC CONTRIBUTOR
FASTLANE INSIDER
Read Millionaire Fastlane
Speedway Pass
May 20, 2014
8,700
36,751
4,306
I'm so busy I need to get a better grip on my week.
Below is a screenshot of a standard week I've setup in Google Calendar.
Work tasks will be scheduled into the white spaces between 9:00 and 14:30 Mon-Fri.
The yellow "Morning Call?" and "Evening Call?" is where people can book into my calendar using my Calendly meeting link.
What's your takeaways and thoughts?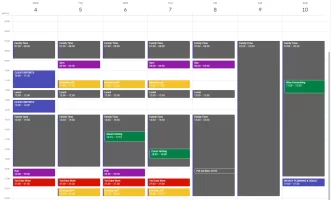 Don't like ads? Remove them while supporting the forum. Subscribe.