Administrator
Staff member
EPIC CONTRIBUTOR
FASTLANE INSIDER
Read Millionaire Fastlane
I've Read UNSCRIPTED
Summit Attendee
Speedway Pass
Jul 23, 2007
31,181
116,219
3,751
Anyone use TEXT / SMS marketing extensively in their business?
For customer acquisition?
For customer service?
For improving lifetime customer value?
Care to share your story?
If not, how could you use this in your business?
For example, here's a company that provides such a service.
As
@Kak
said in the Undercover Billionaire thread, practically every human on the planet carries around with them a black device that allows you to contact them immediately. Quite a powerful reality!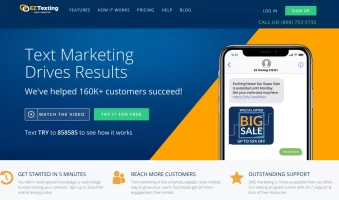 Don't like ads? Remove them while supporting the forum. Subscribe.