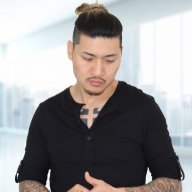 Gold Contributor
Summit Attendee
Speedway Pass
Thank you!
Hi James

I have read your history... my question is... why with your level of income 50k you do not open your own platform? I know the hard that is lose your business because Google or other of big players kill your business

I think that you can drive your customers of amazon to your website right?
For example you can add in your label to the url of your website and incentive to the customers to visit your website
I have talk with amazon and if you sell in your website using FBA you can get the data of buyer and you will make more money because you don´t pay commission (I lost here around 5 USD of price of sale only to sell in amazon.com)
Decided to go the route of apps... at the moment; I'll be okay with being in the passenger seat of Amazon.