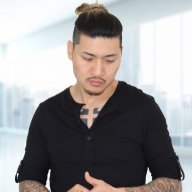 Gold Contributor
Summit Attendee
Speedway Pass
Yup... Startup #3! I'd like to introduce the fastlaners (especially all my Amazon FBA private label sellers) to:
FEEDBACKZ - Get More Positive Reviews For Your Amazon Product

Why It's Better?
HotStrike Feature - Schedule follow up emails to buyers who left positive seller feedback but not a product review. If you are private label, you know this is huge cause many buyers leave seller feedback but few leave product reviews. Seller feedback don't help anything when trying to rank your product.

High Converting, Optimized Email Funnel - I've tinkered with many variations of emails and how to ask for reviews and I've found the highest converting formula and have baked it into the app so you experience the same thing.

5 Minutes To Setup - No fu**ing around. I spent all my energy into making this Ready to go out the box. Literally flip one switch to turn on email campaigns.

The heart and soul is run by a person inside the Amazon private label selling trenches day to day just like you. I run 2 private label brands breaking $50k/month, one brand with 3 products in the line, and other with 5. So 8 products in total.

I made this to scratch my own itch, cause the others sucked. I am an internet marketer and I know all the IN's and OUT's of ranking Amazon products. With that said; I have other apps I built for myself that helps me rank products as well. Feedbackz just happens to be my first one I am releasing publicly.
Some background: If you don't know.. I am a web designer and internet marketer who self-taught myself Ruby on Rails in 12 weeks.
Anyways, I coded Feedbackz myself with the help of a senior coder friend. I paid him 25 hours of work (at a whopping $150/hour!) and I put in about 80 hours myself. I also designed everything as well.
- - - - - - - - - - - - - - - - - - - - - - - - - - - - - - - - - - - - - - - -

AMAZIO LABS - A Blog For Amazon Sellers

On this blog; I talk about my own experiences and learning from selling my successes on Amazon FBA. If you are into Ranking and Marketing Amazon products; this is written just for you!!

Anyways.... ASK QUESTIONS!!

Yes, I coded this app myself.. Feel free to ask me startup questions related to dev work, and anything SaaS.

Yes, I gross $50k a month off Amazon FBA with my own private label products, Feel free to ask away on questions about Feedbackz, Amazio Labs blog, or selling on Amazon!

Thanks!
- James A.
Last edited: