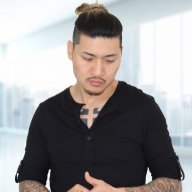 Gold Contributor
Summit Attendee
Speedway Pass
Hi James,

Is there anyway you can add a feature so that the person's name or order number can be added to the email subject? Is this something that Amazon would allow. My issue is that when I get responses they look like this on my G-mail.

View attachment 11517

Everyone's emails get all jumbled into one big email and I can't keep track of who I've responded to. If I can have each subject different, each person's email would come in in a separate conversation.
Noted! Adding "ability to put in the Auto Fill Tags into the subject lines" project into the pipeline now..