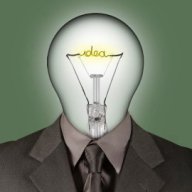 Heavy Industry helped me achieve overnight results
FASTLANE INSIDER
EPIC CONTRIBUTOR
Read Fastlane!
Read Unscripted!
Summit Attendee
Speedway Pass
User Power
Value/Post Ratio
380%
Oct 7, 2019
2,332
8,864
Over in
@Antifragile
's thread about scaling up in business,
@mikecarlooch
and I had an exchange. You can
read it yourself starting here
.
Basically, he was saying he has a bunch of ideas and doesn't know where to start. I've had this chat with several people lately, and thought I could expand on my thoughts in this thread.
We have three constraints as business owners.
Time.
Money.
Knowledge.
These constraints play on each other also.
With money, I can "acquire" more time or knowledge by strategically hiring the right people.
@Kak
and
@Antifragile
have been driving this point home lately.
With knowledge, I can find better ways to do things that don't take as much time or money (That's part of AF's point in the thread I linked to above). I can also directly convert knowledge to money in any number of ways, I mean, that's the point of the forum, isn't it?
And armed only with time, then I must use my time to acquire either money or knowledge. Preferably both at the same time.
We can quibble over whether a job, freelancing, drop-shipping, coding, product inventing et al is the right place to start, but as I see it, the right place to start depends on you and your
goal
. For me, the right place to start was banking. Much of the "business knowledge" and "business wisdom" I share here came from my 3 years as a banker. I definitely think others should do it for a time.
I wrote about that here
.
Ok, back on track. Three constraints.
Time.
Money.
Knowledge.
Of the 3, time is the most valuable.
Now if you are trying to figure out which business idea to start, many people say you should go after the idea that has the biggest possible return. That is certainly one way to go.
But I see it often leads to analysis paralysis. Especially if you don't have the requisite knowledge to be able to birth it.
Personally, I asked myself things like...
Which one of these ideas am I capable of executing on today?
Which one of these ideas will take up the least amount of my time?
Which one of these ideas can I execute on the fastest?
Which one of these ideas will tie up the least amount of my funds?
Which one of these costs the most money to start? The least?
Which one of these ideas will make enough profit that I bring people on board the fastest?
If I do this, what kinds of activities will I take part in?
What will my day to day look like?
What kinds of conversations will I have in this business?
Do I know anyone who can help me along this path?
Do I know anyone who will partner with me on this?
Which idea gets me most excited?
Other than the final question, do you see how each one of these is simply a factor, a variation, of the time/money/knowledge theme?
These are thing I ask myself based on what I think is important in my life. But you shouldn't just take these word for word (I mean, you can. Feel free.) Throw some of your own in there...
After asking myself a series of questions like this, I usually take a look at the answers and the choice becomes pretty clear.
Worst case, then maybe you at least have it narrowed down to two or three ideas.
And then I start talking to some people. Doing some market research. Coming up with a game plan in my head for stage 1, stage 2, stage 3 of the company.
And remember this, you don't need all the stages in order to start executing on stage 1. That's what I talk about in my post about meeting MJ (link in bio).
You can take this one step further.
Stuck trying to decide how to fix a problem? Run it through the time/money/knowledge matrix of questions also.
How long will this take me to fix it?
Who can I get to fix it?
How much will this cost to fix?
Who knows how to fix it?
Can I somehow help the person that knows how to fix my problem, so I don't have to spend money on it?
I believe if you come up with a good enough list of questions, answer them, then the best solution often becomes obvious.
That's really all the time I have to write right now. Hopefully you can see even more ways to apply this kind of Socratic thinking to your decision process.
I know a couple of people already said this helped them. I hope it helps you get moving on your journey too.
Last edited: