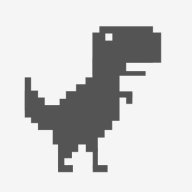 Gold Contributor
Read Fastlane!
Read Unscripted!
Summit Attendee
Speedway Pass
With so much noise in our culture today, from newsfeeds with an endless supply of memes to being bombarded with hundreds of advertisements every time you visit your favorite website -- sometimes it's better to just slow things down, take a good look at your value proposition and double down on what your customer's actually want.
Take a look at these bags that are currently on
Kickstarter
.
They are 2,929% funded with 28 days to go. Having raised over $350k in 20 days.
With hundreds of bags and jackets coming out in the last 5 years featuring the latest solar panel smartphone charger bluetooth gizmo that will tie your shoes and pick your nose, these guys have decided instead to double down on the core value proposition of a bag... to carry sh*t.
Combining this minimalist approach with semi-vulgar/comedic marketing and they've come out on top with a winning product on Kickstarter.
From their video, "It has two features: To carry sh*t, and to look f*cking great!"
This isn't a new concept, but it is often often overlooked.
I see many entrepreneurs (myself included) get tied down trying to solve the worlds problems by adding MORE features, when really we should often be looking to see what we can REMOVE.
Google - We are a search engine, therefore our homepage is simply our
logo
and a search box. *Compare this to Yahoo and Bing
Casper - Taking the pain out of mattress shopping by delivering it right to your door with a single vacuum packed piece of foam.
Instagram - Facebook is over-bloated with text and videos. Let's make a social platform exclusively for sharing photos from the people you love most.
Apple - Let's simplify our laptops as much as possibly by having a single USB port. Let's get rid of the headphone jack and send them wireless headphones instead. Our design will feature a single solid neutral color with our
logo
on it.
Look around you.
What products or services have been over complicated in your life?
Then simplify it.
Last edited: