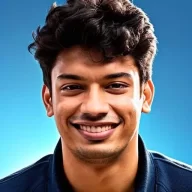 Bronze Contributor
Speedway Pass
Sounds like the course skipped some steps...

Yes. Get it live and start getting noticed by Google.

And don't take any seo clients until you have a strategy that consistently gets first page rankings.

I took me about 6 months to figure out mine, and another 6 months to feel confident enough to take clients. But that was 10 years ago and I didn't trust any courses. Mine was total trial and error. You can get there faster.
It did actually, it didn't mention whether you need to get a domain or not, they just randomly start by assuming you already HAVE your own website, which was annoying. What I was asking btw was that, if I buy a domain, how do I can I still make changes on the local server? Could I make any changes at all once it goes live? I'm sorry if it sounds stupid.