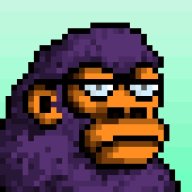 Digital Marketer
Read Fastlane!
Read Unscripted!
Summit Attendee
Speedway Pass
User Power
Value/Post Ratio
146%
Mar 11, 2011
345
502
Note: I made a revamp of this post as I realised I was coming off in a way I wasn't intending to and clarified some of the points thanks to the suggestions of
@Andy Black
. I put up the original post in a rush so many of the points were not clear, and I apologise for that.
==
The Gist
I come up with ideas all the time.
For the ideas that I get around to actually executing, I get pretty decent success rates so I find that having so many ideas just sitting there doing nothing is a waste.
I'm also good at execution and I've had good success working with people to execute their ideas and would like to do the same for other aspiring fastlaners.
Check out my progress thread for a couple examples:
A Story of Rapid Execution
This Entire Post Summarized into One Sentence
I am looking for driven, interesting people to do cool shit with me and to take massive action to build small projects that get results super quickly.
This is For You if..
You are an aspiring fastlaner who wants to start something but not sure what to start
You are an aspiring fastlaner with an existing business idea and hoping for someone to work with to bring said idea to fruition (Smart, because even Y Combinator highly recommends companies they invest in to have at least 2 co-founders)
You're hardworking, cool and simply want to find someone to work with for whatever reason. I will not work with difficult people no matter how talented and smart
This is NOT For You if..
You despise hard work and expect me to hire hire hire while you sit there and strategise. We are going to bootstrap as much as we can at the start.
You think you have a million dollar idea and if the idea doesn't work, it must be my fault. If you think ideas are so important, you need to read this: "Ideas are just a multiplier of execution"
How This is Going to Work
We will discuss and agree on an idea and business model. The eventual idea would most likely come from me, but it could come from you as well, depending on your skillset and interests
You are expected to commit full-time to the project. If you are holding on to a day-job out of necessity, the odds of making things work will for sure be lower but let's talk about it
I will provide resources and support in the form of VA's. I will front all required costs
We will collaborate via Slack & Wunderlist as per my current workflow
Default profit-sharing scheme would be 70/30 > 70% to me and 30% to you
Update:
I thought it was obvious enough but when I said we would go 70/30 profit sharing by default, but if you are a programmer, obviously we are not going to do 70/30 anymore, details definitely need to be discussed but please understand that I am not a naive, crazy person..
Why You Might Want to Trust Me to Get Results
I run a successful furniture retail company in my country
I am a pretty successful affiliate marketer and have done well with CPA offers and information products
I have run a local web design/digital marketing agency before and have made 6 figures profits with it before having the business fail and my unwillingness to cut loss resulted in me hanging on to the business and bleeding till it fell into unprofitability. So yeah this business was a failure but I learnt alot from it.
I have a high hit rate on side projects and regularly create assets that generate ~5 figures pretty easily and quickly
I have a knack for understanding quickly and clearly how industries work, and have generated very good results with investing in crypto assets and ICO's despite the recent crash in BTC price
That said, if you still don't trust me, that is fine but please do not demand that I "prove my worthiness" to you, because we are likely not a good fit
I want to make it clear that I am not like a gazillionaire offering to make you rich if only you got the chance to work with me.
I'm just a dude who thinks I've accumulated some decent business sense and think if I work with someone with complementary skills and the willingness to put in the time, I'm pretty confident of generating at least 4 figures a month in profits.
Now, 4 figures per month might be peanuts for alot of people on this forum but it could be a nice sum for an aspiring fastlaner and more importantly, it
SHOWS
them that it can be done.
If it shows potential, we can then consider a more "proper" structure etc but before a project makes a single cent, I see no point in wasting time creating a company etc for it.
Sure, I could run away with the business but think logically and consider whether it makes sense for me to steal this project and destroy the credibility I intend to build on this forum?
Or would it make more sense for me to feature the success story in my post, and create
MORE
success stories, gain
MORE
allies on my side, and create
MORE
successful projects which would equate to more streams of income for me?
And just to be clear..
This is NOT an offer for coaching.
Hence, I do not feel obliged to have to prove anything to you.
I am not interested to persuade you, so if this doesn't make sense to you, I wish you all the best.
If you're interested, let's chat.
UPDATE!
Thanks for all the PM's so far!
To save everyone's time, I thought I'd take some time to go into a little bit more detail on the current ideas I have, and what I think you should include in your PM to me.
Projects I have in mind
1. A SaaS product to manage trades on cryptocurrency exchanges. This would require extensive knowledge of working with API's on exchanges like Bittrex, Binance etc.
2. A crypto
newsletter
; considering a free and paid component, and we would share profits on paid component. Requires good command of English and extensive crypto knowledge.
3. A community in which we will facilitate masternode pools. If you're not familiar with masternodes, the gist is that masternodes require a large number of tokens and the purpose of this community is to bring together a group of people who can afford some but not all of the required tokens, facilitate the pool, and charge an admin fee for our work.
4. If you have any interest at all in starting a direct advertising agency, please let me know as well. I am least interested in this but I do have some ideas and resources I think could help us gain an edge if you are good at B2B sales and willing to put in the time and
effort
to make this work. It's a
TON
of work I can tell you upfront, and of course profit-sharing will not be the default 70/30 if we go into this.
Please include the following when you PM me..
1. Whatever you would care to share about yourself of course, and what made you interested
2. What have you worked on before? Failures and successes
3. What skillsets do you have that you think would be beneficial?
4. How much time can you devote?
5. What are your expectations? I hate disappointing people so I really want to make sure expectations are set right.
6. Does any of the projects I have in mind appeal to you?
7. Do you have any projects that you would like to propose? We could look at the plan together and see if it makes sense to execute your project instead.
Last edited: