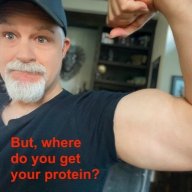 I followed the science; all I found was money.
Staff member
FASTLANE INSIDER
EPIC CONTRIBUTOR
Read Rat-Race Escape!
Read Fastlane!
Read Unscripted!
Summit Attendee
Speedway Pass
Jul 23, 2007
35,646
142,239
New house in Boise is 31% off. $363k down to $250k.
Have you moved yet? You've been talking about it for a few years. I remember Mesquite NV being in the conversation, Wyoming, and a few others.