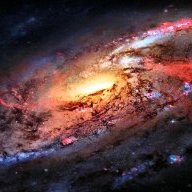 Contributor
Read Fastlane!
Read Unscripted!
Hello everyone!
So I have recently started this project. While browsing the internet, specifically reading blogs and quora posts about Dan Lok's course and whether or not it is a scam, I had a big idea hit me.
Why is it so damn hard to find reviews on these courses that guru's offer?
Honestly. I could not find a single site that reviewed these courses. A lot of these courses didn't even have any reviews for them online.
and I think it is a huge opportunity. Consumers should have a basic idea on what they are buying. Not just 12 "buzz" words of whatever is the hot topic right now, and vague promises to absolutly change their life.
So, I decided to start up
badcourses.com
as part of my side hustle. Honestly, the site has just started, and I am working on grinding out more and more reviews.
I want to make sure that everyone is informed and educated on these courses before they take them. My goal is to be a successful information hub for consumers to review before enrolling in some of these godly expensive courses.
Please let me know if there are any influencers / bro marketers / guru's and their courses that you want me to cover. Also please feel free to leave some feedback. Anything helps!
**I will be updating the thread weekly as I build out the website