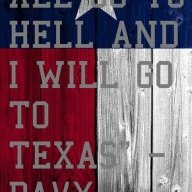 Legendary Contributor
FASTLANE INSIDER
EPIC CONTRIBUTOR
Speedway Pass
Read Millionaire Fastlane
Jan 13, 2014
1,757
9,440
2,186
What a lot of people fail to understand is that it isn't a "trend" like Atkins, Keto, or Paleo. It's a mega-trend, like the internet, like the automobile, like the outlawing of slavery or suffrage. Obviously such a drastic change won't happen in a few years, but slowly over a decade. Millions and billions stand to be made.

Millennials Driving a Rise of Veganism

This shift is happening in young people and when they have kids it will continue.

Veganism will happen. And sadly because older people are so rigid in their beliefs and Scripted ideologies, its adoption will happen one funeral at a time.
I think vegan will become the new Kosher. When I was in grocery, everyone needed the kosher designation, even though something like 2% of the total population are Kosher. Why I asked? The answer:
Kosher people won't buy your product if it's not kosher.
Non-Kosher people will still buy your kosher product, they don't care that it's kosher.
Vegan will be the same thing. I'm currently working with my wife on a hair/skin care line, and we decided to make the extra effort to formulate the products as vegan for the same reason. Vegans won't buy it if it's not vegan. Non-vegans don't care and will still buy it if it's vegan.
Vegan will become one of those weird skin in the game factors that has a broad impact across a lot of product categories even before veganism goes truly mainstream.