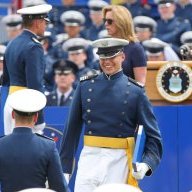 Silver Contributor
FASTLANE INSIDER
Read Fastlane!
Read Unscripted!
Summit Attendee
Speedway Pass
User Power
Value/Post Ratio
292%
Jan 13, 2018
201
586
I have been noticing a post on Facebook recently. It's obviously designed to get a lot of people to share and comment on it. I thought it would be interesting to see what sort of discussion this image would generate on this forum.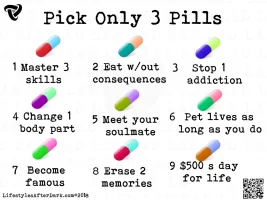 For one, this image portrays instantaneous gratification and life-changing results with no action other than popping three pills.
I noticed that most of the responses in the comments included Pill #9. While you could certainly live comfortably off of $182,500 a year with no work, I feel like there are better options to take. It seems foolish not to take Pill #1. You could master three skills. Just mastering one would allow you to far exceed $500 a day while doing fulfilling work.
I am curious to see what
Fastlane Forum
members would choose. Which skills would be most useful to entrepreneurs?