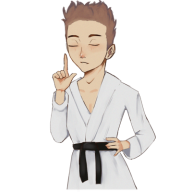 Legendary Contributor
FASTLANE INSIDER
EPIC CONTRIBUTOR
Summit Attendee
Speedway Pass
User Power
Value/Post Ratio
273%
Jul 8, 2008
2,560
6,985
Twice per day, I scroll through the forum. Occasionally I recognize patterns of thinking or behavior and I go through a little internal struggle: "do I respond to this question with a heartfelt response" or "should I just keep scrolling" -- I'll admit, I've been scrolling a lot more than responding lately so I figured I'd take a minute to give some unsolicited advice.

Your current results are a direct reflection of your belief systems.

That means the amount of money you have in your bank account today is not due to covid, the election, California burning, or how you were treated as a child... it is a culmination of your beliefs around money that you've held for the last 6 days, 6 weeks, 6 months, 6 years...

Beliefs like "should I save my money or spend it", "should I invest or not", "should I go all in on my business or do it part time", or "is this really even going to work?"

The "Covid 19" weight that people have gained wasn't because of the pandemic. It was because of your beliefs around exercising and eating healthy "should I work out or skip it", "what's healthy or unhealthy"

Relationships, too. "Should I be in one or not", "what should I accept in this relationship and what shouldn't I accept in this relationship"

If you aren't happy with your current results, here's my suggestion:

Identify and change your limiting beliefs.

Luckily, there's really only 3 types of limiting beliefs; hopeless, helpless, and worthless.

Hopeless Beliefs are the ones where somebody says "Just shut up, Steve. Nobody can make money in this economy. Nobody can build a business in this situation.
Relationships never last anyways.
My genetics won't allow me to get in shape.
This is bullshit, it can't be done!"

Helpless Beliefs are when someone says, "Easy for you to say. MJ can do it because he had a better idea.
They have more money than me.
They have more time than me.
They have less kids than me.
They have more hair than me.
That's why THEY can do it and I can't!"

Worthless Beliefs are where someone says, "Fine, fine. You're right. Everybody can make money. Everyone can have a long-lasting loving relationship. Everyone can have a great body... but if I'm being honest with you, man... I just don't think I deserve it. I don't think I'm worth it. I don't think if I made that money, I'd be able to keep it. I don't think if I got into that relationship, I could ever make them stay."

Can you see how devastating this psychology and these beliefs could be to someone's life and business?

For those of you who are here asking the questions over and over again like "should I go or stay", "should I invest or not", "should I start this business or put it off" -- my question for you is which one of these beliefs are really holding you back? ...And are they really true?

While I often spend hours helping people shift their beliefs, I can tell you exactly how to do it in very few words:

A belief is simply a feeling of absolute certainty you have about something.

If you didn't have certainty about that belief... you wouldn't believe it! You just feel like it's true. (And man it really does FEEL real, doesn't it?)

To change a limiting belief, simply start by figuring out what the belief is, then create doubt in it. Ask the question "is this belief really true?" and "are there examples of someone in my situation that made it work anyways?" or "have I even succeeded at this in the past and maybe I'm just overthinking it, now?"

I'm more than willing to help but I think it would be even more valuable for you and the whole forum -- if you're up for it -- to post an old belief you held in the past... and then what changed it for you? How do you see it now?

As an example... growing up, I truly believed money was scarce and extremely hard to come by. The first real shift in that mindset was coming here on the forum and meeting really successful people who started with nothing. When they spoke about how easy it was to make money, it really created doubt in that belief. "Maybe it ISN'T so tough... I'm just making it a bigger deal than it really is..."

Today when I look at how much money is in the system (especially here in the U.S. with another 2 TRILLION dollars floating around), I can't help but think "wow, it really is everywhere and people have no problem spending it!"

What is it for you? What shifted? What changed?