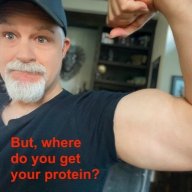 I followed the science; all I found was money.
Staff member
FASTLANE INSIDER
EPIC CONTRIBUTOR
Read Rat-Race Escape!
Read Fastlane!
Read Unscripted!
Summit Attendee
Speedway Pass
Jul 23, 2007
34,950
138,008
In the USA, Labor Day weekend is here, was wondering what everyone has planned?
If anything?
Let's here it!
I'm hoping to get lost in the mountains if the weather isn't too humid!