Bronze Contributor
Read Millionaire Fastlane
I've Read UNSCRIPTED
Speedway Pass
May 25, 2015
263
494
237
28
They will start off with a compliment. I say thanks. Then they slowly drop the bomb.
How do you save your time while not pissing off a fan? Do you ignore completely when they ask? Do you give cold love? Or do you appease? I don't have that many followers yet so I still respond to dm's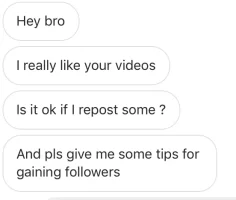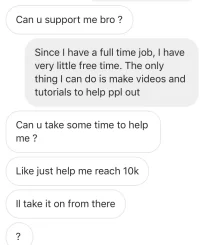 Don't like ads? Remove them while supporting the forum. Subscribe.