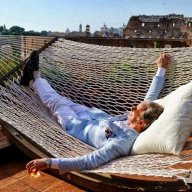 Silver Contributor
Read Fastlane!
Speedway Pass
Whenever I am in doubt about something business-related, I always know that I can get help in here from my fellow bright fastlaners.
Story short is that I have found a way to get consistent warm leads through webinars for our high-ticket products (
40,000 to 400,000 USD
) at my slowlane job. Now I want to see if I can actually make a business out of this and possibly go from the slowlane to the fastlane.
The question is though; how much can I charge my future clients and what is the most efficient business model in this case?
My ideal customers would be companies selling B2B products/services from
4,000 USD
and more. This could be software, animated videos, marketing services, courses etc.
I know that every business is different, and it also comes down to the ability of closing the lead. I can bring as many warm leads in, but if the business cannot close them, then we have a problem.
My strategy is not only consistent, but it also has a snowball effect. Meaning that the amount of leads will increase around 10 % each month. Keep in mind that these are fully targetted and segmented leads.
So how much would you pay for this service?
Let's say you own a B2B software company where your average sale is 5000 USD.
In the first month I will be able to deliver you 30 warm leads, and 30 semi-warm leads. This amount will likely increase each month. So next month will be 33 warm and 33 semi-warm and so on.
The only thing you as a business owner would have to do is to host 1 webinar á month and have a way to close these leads (inhouse sales team or outsourced tele marketing).
I take care of everything else. Pre-webinar and after-webinar.
My initial thought is that a serious company over time should be able to convert at least 2 out of these 60 leads into customers. In this example it would mean an extra revenue of
10,000 a month
. An almost passive extra revenue for the company.
Of course nothing is guaranteed, and the fact that it works for my slowlane company, doesn't mean it will work for others. However, we are in an extremely touch niche and have some seriously premium-priced products. So honestly, I actually believe it will work even better for lower-priced products in a more broad niche.
Really interested in hearing your thoughts on this guys! Also hope to create a progress thread when I give it a go