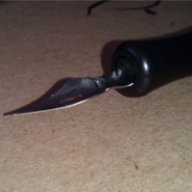 Contributor
Read Fastlane!
Changing your environment is extremely powerful to change your actions.
I will try to keep it simple and to the point.
I had to read
TMF
twice to really understand some things and I have learned so much in so little time. I've gone through quite a bit and I swear i'm ready to start living, I have everything I need, but I still hesitate. I think what's holding me back is my environment. I feel like the only real change I can make would be to start living on the streets. I have been focusing on that one thing, and it feels like an uncontrollable part of my life right now.
I've made my decision and I
will
change my environment but can someone help point me in the right direction as to how I can do that? I've even packed everything i own in bags that are now on my bed. I just cannot work here. Maybe I can and it doesn't hurt enough... but I don't want to wait for it to hurt anymore.