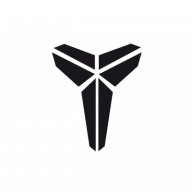 Entrepreneur
FASTLANE INSIDER
Read Fastlane!
Read Unscripted!
Speedway Pass
Been a while since I read the thread, but if I recall, this was seasonal, right? If so, given the season, doesn't it make sense ads don't convert? Are people just window shopping now, to maybe come back in the future?

What about the other thing you were working on? I can't remember if you made it public knowledge so I won't mention it, but didn't it help people with a certain medical condition?
It's definitely a seasonal niche but it may not be a seasonal product from what I'm seeing. Once I get back to testing and running ads I will be able to know a little more. Would love to get into a niche that isn't seasonal.
About the other product....yes. Didn't want to call it quits on my current one or run two at once. Neither of those seem like good options at the moment so I'm taking it one step at a time.