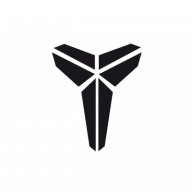 Entrepreneur
FASTLANE INSIDER
Read Fastlane!
Read Unscripted!
Speedway Pass
I've been on this forum for months now and have been reading non-stop just about every day trying to learn more and more about everything I can here. I'm done action faking and watching from the sidelines. I'm taking action.
Here are my why's:
#1. Freedom from going to college for the sake of going to college
#2. To shove it in every person's face that doubted and doubts me
#3. To become free at a young age.

I've been working full-time this summer driving for a tire company delivering and picking up wheels and tires all over the state. While driving I've listened to TMF at least three times straight through and almost through Unscripted . I've read both but hearing them and thinking about what is being said really helps it all sink in. This whole summer since I've read Unscripted , I've noticed how much people around me embrace the script without question. I recently was talking to an older man and talking about his job. He said he loved working even though he didn't have to. I congratulated him on being happy with what he was doing in life. It's not often you find someone that is content like that. Right after that, he told me, "You better get used to working. You will be doing it for the rest of your life. With Healthcare and Medicare, you'll have to so you have to learn to enjoy it." No hopes, no dreams, no chance is what that sounded like to me. I hated it.
I'm starting this thread in hopes that the people behind me can look at this and learn from my failures and successes. I've been looking at
@ddall
@PTP
@biophase
and learning from their threads. Thank you all for the threads and help you've given for free, it's inspired me to go on and take risks and dive into ecommerce. I have so much to learn but I'm excited and I want to learn and go through the process.
Also.. Thank you MJ. Your books and this forum have given me hope and have helped steer me in the right direction.
Right now I am in the phase of researching and figuring out which products I want to start selling and doing the hard/easy way as biophase explains in one of his threads.
1) Find a product that needs improvement
2) Improve it and add value
3) Sell through amazon
I'll be updating my progress on here as much as possible.
Last edited: